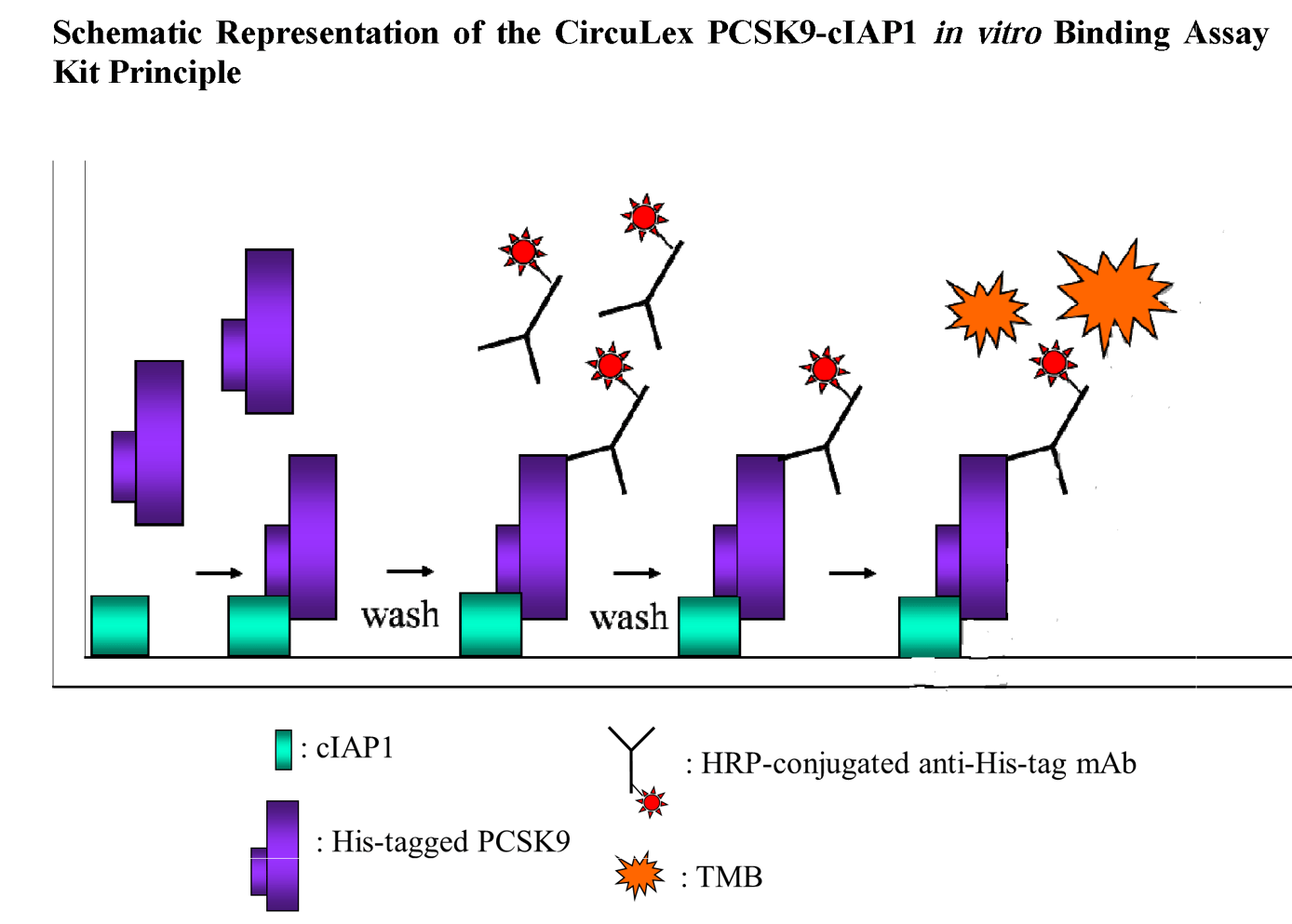 Figure: Schematic representation of PCSK-cIAP1 Binding Assay Kit which can be used to screen inhibitors of PCSK9-cIAP1 interaction during apoptosis.

As discussed in two prior blog posts, PCSK9 has primarily been studied for its role in regulating cholesterol levels and as a target for treatments to lower cholesterol. However, PCSK9 has been found to be involved in many other important pathways.
This blog post will catch you up on the latest research into the diverse functions of PCSK9.
Brain Functions
PCSK9 has been found to be upregulated in apoptosis in the brain1. Apoptosis is a type of programmed cell death that involves fragmentation of DNA and shrinkage of the cytoplasm and nucleus among other cellular changes. PCSK9 is thought to interact with cellular receptors called VLDR and ApoER which are involved in activating apoptosis in the brain2.
Although controversial and still in the early stages of study, research has explored a relationship between PCSK9 and Alzheimer's disease3. PCSK9 may play a role in the development of beta-amyloid plaques, one of the hallmarks of Alzheimer's disease.
Pancreatic Functions
In experiments with mice that had genes encoding PCSK9 inactivated, insulin levels in the pancreas were lower. The lower insulin levels led to lower tolerance of glucose and hyperglycemia4. Hyperglycemia is a disease where blood sugar is very high, a hallmark of diabetes5.
Small Intestine Functions
PCSK9 has been found to promote the synthesis of ApoB lipoproteins in the small intestine6. ApoB lipoproteins are involved in a pathway that increases triglyceride storage and lowers triglyceride absorption3. High level of triglycerides can lead to coronary artery disease7.
---
To further study the role of PCSK9 in these pathways, MBL International offers a variety of products to meet your research needs including PCSK9 antibodies and PCSK9 ELISA kits. Our PCSK9 ELISA kits can be used to measure levels of PCSK9.